WAIT: BEFORE YOU GET STARTED WITH WPTWIN:
WP TWIN DOESN'T TELL

THE ENTIRE STORY ALONE:
HERE'S HOW TO BACK UP YOUR SITES
ON AUTOPILOT AND MAKE MORE MONEY
FROM YOUR WP TWIN PURCHASE
Watch to see how to backup your sites on autopilot
and how to get more DFY sites to make far more money with WP Twin even faster:
Congratulations on your
purchase of WP Twin!
Backing up and cloning your sites is now going to be a breeze for you.
But, instead of having to remember to manually back up your site...
you can do it on autopilot so you are guaranteed to save your business from a site crash?
And not only that, but make far more money from your WP Twin purchase as well like...
Being able to have even MORE DFY sites to clone and resell for far more profit?
Being able to have outsourcers do all the keyword research and clone deployment for you while you sleep?
Having thousands of pro, unique images at your disposal to make your clone sites stand out instead of looking like... well, clones.
Knowing exactly HOW to sell these cloned sites fast for profit...
And many more crucial elements needed to succeed with WP Twin?
Well, now you can by putting WP Twin on steroids with...
WP Twin Platinum
The exact same technology that's allowed us to rest peacefully at night knowing our business was being backed up fully on autopilot...
...and lets us make more money and build our email lists faster with WP Twin, too.
Some of the extra features
you're going to get with WP Twin Platinum include:
So, you're getting all the amazing features and DFY sites you got with WP Twin Pro, plus these essential features to have success much faster like:
Auto Backup
Technology
What if your site suddenly goes down and you didn't back it up for awhile?
You'd be in HUGE trouble. But, not anymore with the autobackup feature of WP Twin.
MORE DFY Sites
Now you can sell more sites for more money with even more DFY, fully optimized sites ready to be cloned.
Outsourcers License
Now you can have outsourcers research the businesses or long-tail affiliate keywords for you, and set up your cloned sites on total autopilot.
5000+ Whitelabel
Image Suite
Look, to really succeed with WP Twin you need to not just clone sites, but make them unique in the process. Now you'll get 5000+ stock images (not free image junk) you can quickly use to make your cloned sites stand out!
Site Reseller
Training
You'll get video training on how to actually get the clients to sell your fully optimized, cloned sites to. Yes, you have the awesome technology, but still need the 'know how' to make it work!
Salesletter Clone
Bonus
You'll get a series of proven sales letters, including a WordPress version one you can clone and edit quickly as your own!
Resell Rights to
Spokesperson Videos
With the Platinum license, you'll also get a set of DFY spokesperson videos to integrate into your cloned sites. These can be rebranded with your own logos and can be used for a variety of different instances.
Not a plugin!
The autobackup solution is not a plugin, so you don't have to worry if your site suddenly crashes!
Rest soundly, knowing
your site is fully auto-backed up
with WP Twin Platinum!
What would happen if suddenly your site went down due to a bad plugin or theme update...
...but you hadn't used WP Twin to backup that site for a long time because you were too busy?
That's why you need the auto-backup solution... to never worry again about losing your business.
And you're going to make far
more money with 6 MORE DFY cloned sites like these:
And you DON'T want to compete




with WP Twin buyers


who already upgraded
to WP Twin Platinum do you?
If you don't get WP Twin Platinum, you'll have to compete against buyers who've already gotten access in your niche that have key advantages like the ability to sell these additional sites!
Or the ability to clone more sites faster in your niche with the Outsourcers License and more DFY unique sites.
You don't want to lose out on that opportunity and make more work for yourself, do you?
But you need to act now...
Because I need to be fair to the early adopters of WP Twin Platinum to let their cloned sites and campaigns stand out more than regular WP Twin buyers...
this offer will increase in price soon and then expire.
So, if you're seeing this page you can still get access to WP Twin Platinum as a special one-time-opportunity ONLY.
Plus, we're taking
on all the risk.
If for any reason you're not making money faster with WP Twin Platinum or don't want it anymore, you're protected by our 30 day money back guarantee.
Try WP Twin Platinum today. If you're not 100% thrilled by the results we'll refund your money 100%. Our support desk is ready to help you if you decide you want to use your 30 day money back guarantee.
Upgrade to WP Twin Platinum, autobackup your site, and
make far more money faster.
Again, you're getting the same amazing technology and training regular WP Twin Full customers got, plus the essential upgrades needed to autobackup your site and help you make far more money faster.
Go ahead now, press the 'buy now' button


below and secure your special access.

Price increases in: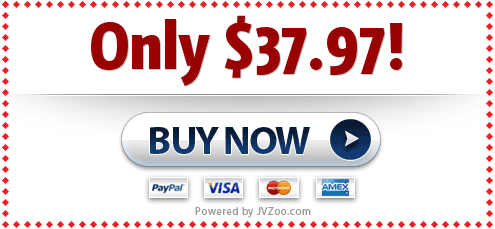 PS:
Are you really going to trust yourself to manually backup your site everyday? Do you backup your computer every day?
All it takes is only little update or line of bad code from a theme to tank your sites and your business.
Or worse, your offline clients sites... which could lead to legal damage even.
Why not save the stress and let WP Twin Platinum do all the heavy lifting and autobackup for you?
And remember, there's no other plugin like this that can back up everything, including big sites... so there's certainly no solution out there that can do it hands-free, too.
Do yourself a favor and upgrade now while you still can.
F.A. Q.
Q
Are these extra features and trainings really essential to my WP Twin campaigns and site security?
A:
You don't have to have these features to still have success using and selling WP Twin cloned sites. However, wouldn't it be nice just to set up the autobackup once and never have to worry about it again? If you don't have the autobackup feature and you forget to backup your site... you could be out of luck restoring your site correctly. Plus, if you get just one sale of ANY of the extra DFY cloned sites or one little affiliate commission... essentially you've paid for WP Twin Platinum.
Q
Do I still get all the features on the front end version of WP Twin?
A:
Yes, you' ll get all the features and 6 cloned sites plus all the special features of WP Twin Platinum offer, like the autobackup and more DFY sites.
Q
I'll be able to think about it then come back to this page later when I'm ready... right?
A:
Sorry, but WP Twin Platinum is really just a one-time-opportunity and the price will actually increase in a few hours. Plus, we will have to take down the page completely soon as to make sure the customers who bought get amazing results and give us great testimonials to add to our proof.