Wait! You need this to make your WP Twin sites
profitable:
HERE'S OUR 'COPY AND PASTE'
$1,000,000.00 COPYWRITING
FORMULA FOR
100%

GUARANTEED




SKY-HIGH

CONVERSIONS
EVERYTIME
Watch the video to see our 'word-for-word' scripts and deep
-dive copywriting training needed to guarantee a successful
marketing campaign in any niche - WITHOUT sounding salesy
or scammy...
Want to know why a handful of businesses seem to rake up all
the profits for a certain niche ...
While the rest continue to struggle year after?
Well, think about this for a second:
The world's greatest product will have trouble selling itself
if not advertised correctly.
The best SEO ranking blogs would never make any money
if they were not monetized correctly and communicated why the user should buy from them.
The money is in the list... ONLY if you know how to
communicate to that list.
Behind all the most successful affiliate marketing campaigns,
social media traffic campaigns, webinars, mobile websites, text
messages, cold-calling, local consulting...
(basically ANYTHING that has to do with making money online...)
There's one big underlying connection... copywriting.
If you're tired of struggling to get traffic and engagement, turn visitors into sales, and have success online...
...then you need to do what we did and master the art of copywriting or as we call it "the act of communicating in a fashion that will maximize the profits of whatever you're promoting".
We've spent over a decade honing our copywriting skills to help run campaigns that get results like this:
At this point, we can pretty much say we know more about
copywriting than anyone else out there...
so do you think it's a coincendce that we also have the biggest
launches and affiliate promos in our industry?
Of course not.
Still don't think writing copy at an A+ level
is the most important part of online
marketing?
Just take it from our friend Ramit Sethi, another 8 figure
marketer.
He admitted in a Quora post that he'd gladly pay $25,000 JUST
for a solid copywriter!
You see now why guys like us end up dominating our space...
while everyone else cycles through shiny object after shiny
object trying to figure out why they aren't having success?
But, we have good news...
There's a blueprint you can use to create irresistable copy that converts like crazy right now.
A step-by-step system we've perfected you can essentially
'copy and paste' on to whatever product you're launching,
niche site you're creating, or marketing campaing you're
running...
to guarantee a massive, positive ROI each time.
It's all outlined in an exclusive, premium course called...
An elite training developed by us and only sold in private...
that shows you not only our copy and paste systems for generating A+ copy, but gives our special tools, accountability, and resources you need to actually get results.
No, these aren't anywhere near the same 'copywriting' techniques you've gotten from free articles or cheap courses peddled online.
You're getting true 8 figure marketers training you for 6 major sessions revealing all our essential secrets to writing valuable copy.
But, don't take it from us...
Here's what a few private clients said who paid us over 4
figures to access t his training:
Inside CopyeClass Ultima...
you're going to get 6 in-depth
sessions complete with PDFs,
resources, and downloadable
materials.
Session 1. Research & Offer
You'll discover the quickest and most effective ways to know your audience's true desires and pains to create your copy around.
You'll also get our master list of 18 formats to present your offer in to allow you to charge a higher price, our 3 step 3 minute "bargain position" training, our secret "golden guarantee" strategy...
And far more in this 'foundation' session.
Session 2. Proof and Scarcity
You'll learn the "clarity technique" for the only REAL proof you need to create high-converting sales copy. You won't ever have to worry again that you don't have enough proof for your offer to convert.
You'll also get deep-dive scarcity training like our master list of scarcity techniques, including our insane "triple scarcity fusion" technique that's made millions.
Session 3. Bullet Points
There's an entire science to writing bullet points and you'll learn it in this session. You'll get to watch our live bullet point writing challenge, learn our "throw and keep" bullet writing process, and our special "modular adaptation" technique...
and far more!
Session 4. Hook, Headline, and Lead Training
You'll learn essential copywriting tactics like our "5 hooks" master list to create your hook around and how to adapt 1 to become your go-to technique.
You'll learn what a 'lead' is and our "this, that, and third" strategy to create a killer lead paragraph.
If you don't know what "open loops" means, we're going to cover that as well, plus far more.
Session 5. Video Sales Copy
In this session you'll learn everything you need to know about selling via video. This includes the split test we performed with video that tripled our conversion on a $297 product and how to "one take" every script every time!
Session 6. Advanced Secrets
In this session, we're going to completely explain NLP-style copywriting and how you can use it.
You'll learn the 7 weaknesses of the human psyche and how experts in persuasion explot them (and how you can, too), when it's NOT the copy but design, and our ultimate 'pandora's box' secret explained.
These sessions will be available forever in the members area available to download and listen as well anywhere you wish.
You'll also get the PowerPoint slides to save as notes and entire transcripts to read over.
Plus, you'll get these incredible bonuses, too:
Bonus #1. Price Staking
You'll learn the biggest secret on how we're able to consistantly convert at higher price points even while the market is 'trending down' in price. This bonus alone in the right hands is worth thousands of dollars.
Bonus #2. 'Impossible Copy'
This is a case study in which we had less than 75 minutes to write a sales letter for a product we knew almost nothing about...
See exactly how we created the copy in the deadline and had it convert at 20%!
Bonus #3 'Copy for Hire'
We've actually written copy for some of the biggest names out there and made $5,000 per hour for our work.
Want to know how to get clients, get them to pay a lot, and have them be easier to work with?
The answer is in this bonus!
Everything's here.
You won't find a more detailed and comprehensive copywriting
and conversion training course anywhere today.
This is the exact material we use to make millions of dollars in
affiliate promotions and launches. Nothing is hidden or held
back.
You can apply this material to your WP Twin sites, VSLs, sales
letters, email marketing campaigns, offline promotions, PPC
ads, ecom page descriptions, optin-forms, blog posts, and
more.
Just imagine picking out a niche and knowing exactly what
products to sell, what copy to write, and exactly how and
where to sell the product to make money from day one.
All you have to do watch the videos in the training, follow the
paint-by-numbers steps, and you'll be able to do JUST THAT.
And the best part?
We're taking all the risk out of it for you
We're so confident that this is by far the best copywriting training you'll ever get...
That if you watch all the sessions, write one sales letter, and think your copywriting skills haven't significatnly improved over the next 30 days...
We'll refund all your money 100% guaranteed.
Our support staff is standing by 24-7 if you want to exercise your guarantee so you have everything to gain and nothing to lose.
So, how much is a training like this worth?
To be honest, you're getting a true million dollar education, provided that you actually sit down, watch the sessions, and follow the action steps.
You're getting the most valuable asset to succeeding in business online, by the foremost experts who've done it.
Like we said, this normally sells only in private for $2000.
To be honest, $997 would be more than a fair price for all the high level training you're going to get.
But, because you invested in our WP Twin software you can get special access today for far, far less.
But you have to act right now.
Obviously, we can't let everyone get access at this truly steep discounted price to remain fair to the students who bought at the 4 figure price.
So, the price will go up and soon we will take Copy eClass Ultima back off the market to be sold as a high-ticket webinar only.
This WILL be your only chance to get access to this unbelievable, life changing training.
Price Increases In: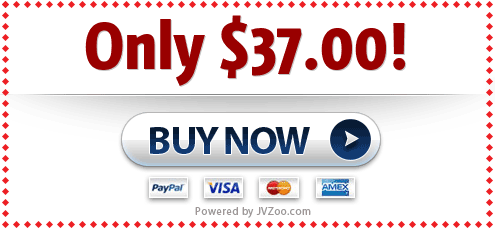 Go ahead now, press the 'buy button' and secure your copy
of Copy eClass Ultima now.
PS.
Copywriters will always be in demand.
And with this training, you'll have the skills to easily charge
$1000 a pop for a salesletter or VSL script.
In fact, you could have your own 6 figure copywriting
business if you wanted after going through the sessions.
You need to use copy for EVERYTHING you do online...
And the truth are not many marketers out there who can actually
write great copy.
Just one client will make up for the cost of this training and
more.